Labour CND is open to all Labour Party members who are also members of the Campaign for Nuclear Disarmament.
Our purpose is to build support for nuclear disarmament and a peaceful foreign policy within the Labour Party. We call for the scrapping of the Trident nuclear weapon system and for Britain to end its support for neo-conservative US military interventions in Iraq and Afghanistan.
Supporters include MPs Jeremy Corbyn, Clive Lewis and Kate Osamor and former MPs Katy Clark, Cathy Jamieson and Ken Livingstone.
As well as individual members, we also welcome support from constituency parties and other branches and affiliates of the party.
Contact
Email: info@labourcnd.org.uk
Post: Labour CND, 480 Lymington Road, Highcliffe, Christchurch, BH23 5HG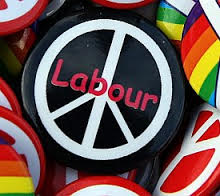 Social media