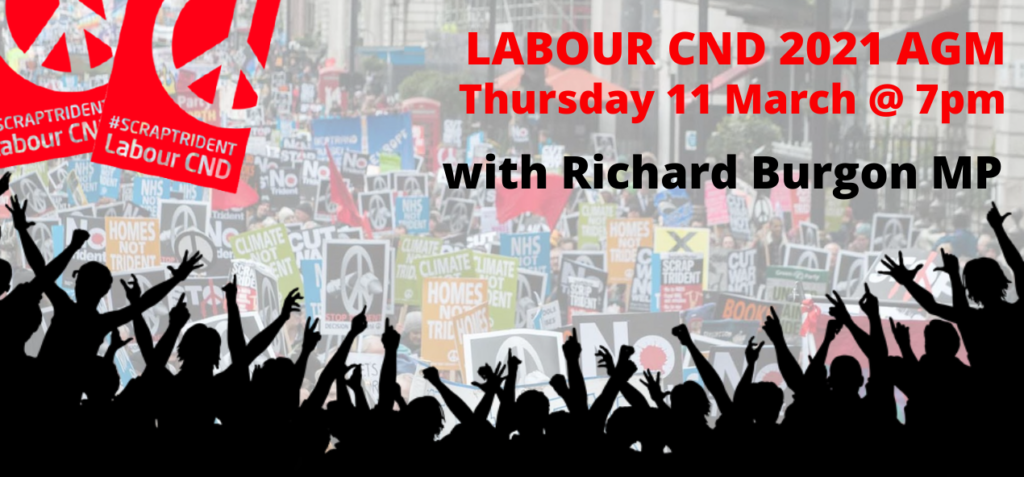 Our Vice President Richard Burgon MP kicks off the 2021 AGM at 7pm sharp on Thursday 11 March 2021 with a keynote speech.

Participation is open to all Labour Party members who are also members of CND. You may nominate and vote for committee members, and submit motions.

Register in advance for a zoom link. Email Labour CND with your name and CLP.