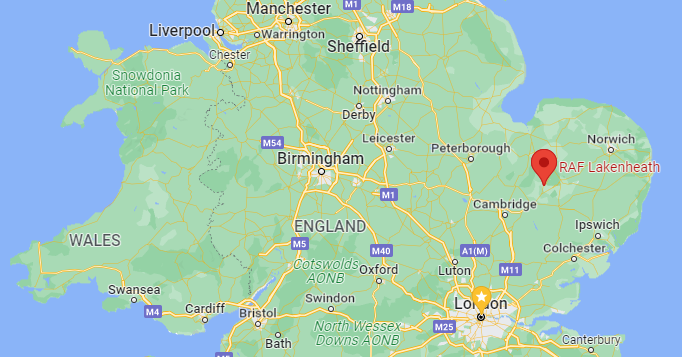 As news that US nuclear weapons are coming to Britain again begins to spread, CND has organised our first protest at RAF/USAF Lakenheath in Suffolk. With the cooperation of local CND groups, the Stop UK nukes coming to Lakenheath protest takes place outside the base on Saturday 21 May, 13.00 to 15.00. CND groups across the country are already mobilising.
The United States is the only country that sites its nuclear weapons outside its own territory. The return of US nukes to Britain will increase global tensions and put the UK on the front line of a Nato/Russia war.
What's happening at Lakenheath is part of an upgrade of US/Nato nuclear facilities across Europe. Increasing Nato's capacity to wage nuclear war in Europe is dangerously destabilising and further undermines the prospects of international peace.
It's vital that we build the biggest opposition to siting US nuclear weapons in Britain. It means spreading the word across the labour movement, and that's  up to us all.
Labour CND will play our part in keeping you up to scratch with developments in the weeks and months ahead.
Read Are US nuclear weapons coming to Britain again? and stay in touch for more reports.
Join Labour CND's mailing list here