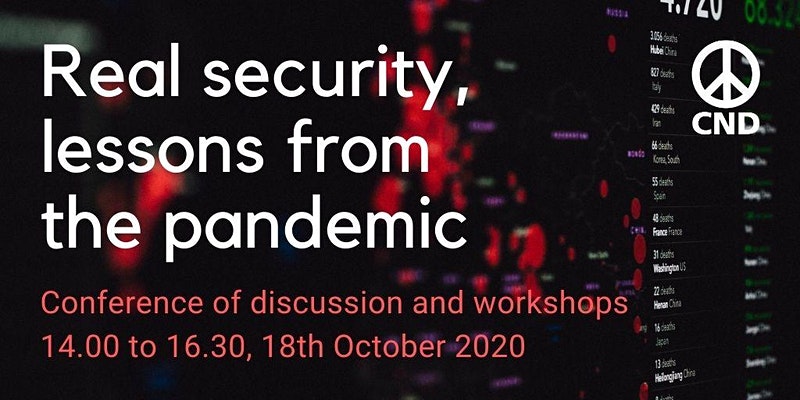 CND's annual conference takes place in two parts this year. Real security, lessons from the pandemic, on Sunday 18 October 14.00 to 16.30, with Jeremy Corbyn MP, is open to everyone.
Cllr Rokhsana Fiaz, Mayor of Newham, and Tom Unterrainer of the Bertrand Russell Peace Foundation, join international security specialist Professor Paul Rogers of Bradford University Peace Studies Department and others for a discussion on real security in the post-pandemic world.

There are workshops on Visions of a green world, Security for the many, and Creative campaigning, plus Crane making and an online exhibition Time, Memory and Nuclear Weapons, curated by Hannah Kemp-Welch.
The conference is open to everyone, but please register in advance
Our members-only 2020 annual general meeting and policy conference, Campaigning in the post-virus world, is held a week earlier on Saturday October 10, details here.