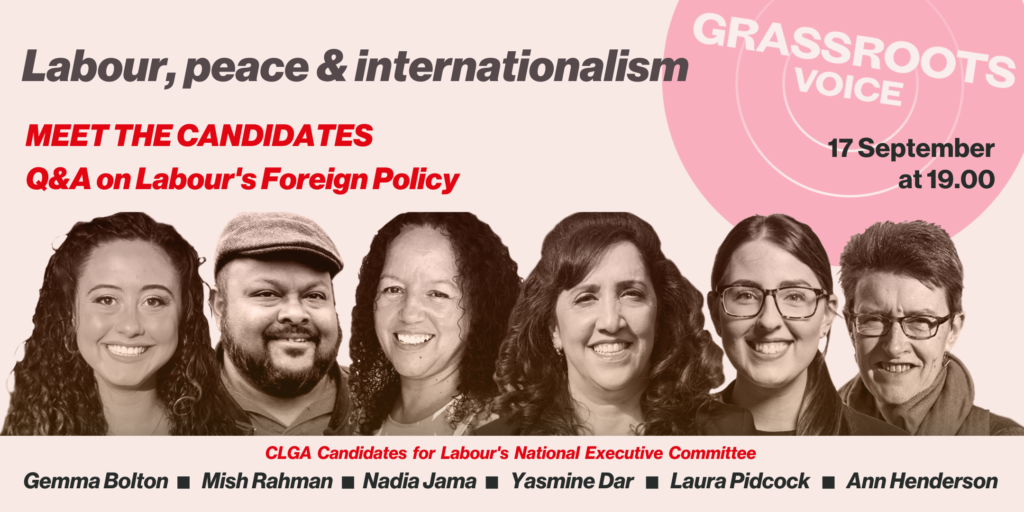 THURSDAY 17 SEPTEMBER at 19:00
Join Gemma Bolton, Yasmine Dar, Ann Henderson, Nadia Jama, Laura Pidcock, and Mish Rahman, for a discussion about Labour's foreign policy.
Centre Left Grassroots Alliance candidates for Labour's National Executive Committee have all signed up to an ethical foreign policy agenda. They want a Labour Party that's independent and internationalist, with peace, conflict-resolution, and nuclear disarmament at the heart of international policy.

The six #GrassrootsVoice candidates will pitch for Labour to support people struggling against oppression across the globe, rather than participate in illegal foreign wars. This is your chance to question them further and get involved with their campaign.
Register to attend here
Retweet here and help spread the word
Share and invite on Facebook here