Voting in Labour's National Executive Committee elections has begun. Use yours by noon on 12 November or lose the chance to have you say.

Grassroots Voice candidates had the most local party nominations. It's time to turn that support into votes and elect Constituency Labour Party reps who are committed to nuclear disarmament, will defend party democracy and support progressive anti-austerity policies.

Your ballot should have arrived in your inbox by now. The email comes from labourelections@cesvotes.com and has 'Your ballot – Labour Party elections' in the subject line. If you haven't had an email, check your spam folder. You can apply to have your ballot reissued. Monday 26 October is the ballot reissue day.

Labour is using STV, single transferable vote, for the first time in these elections. STV is more complicated than first-past-the-post voting system it replaces. STV means it's really important how you order your votes – who you put first, second, third, etc.

All the organisations in the Centre Left Grassroots Alliance have agreed a region by region priority order that will maximise the chances of getting the #GV6 elected. The order of preference for each region is reproduced below. If you're unsure about which Labour Party region you're in, use Momentum's helpful postcode finder.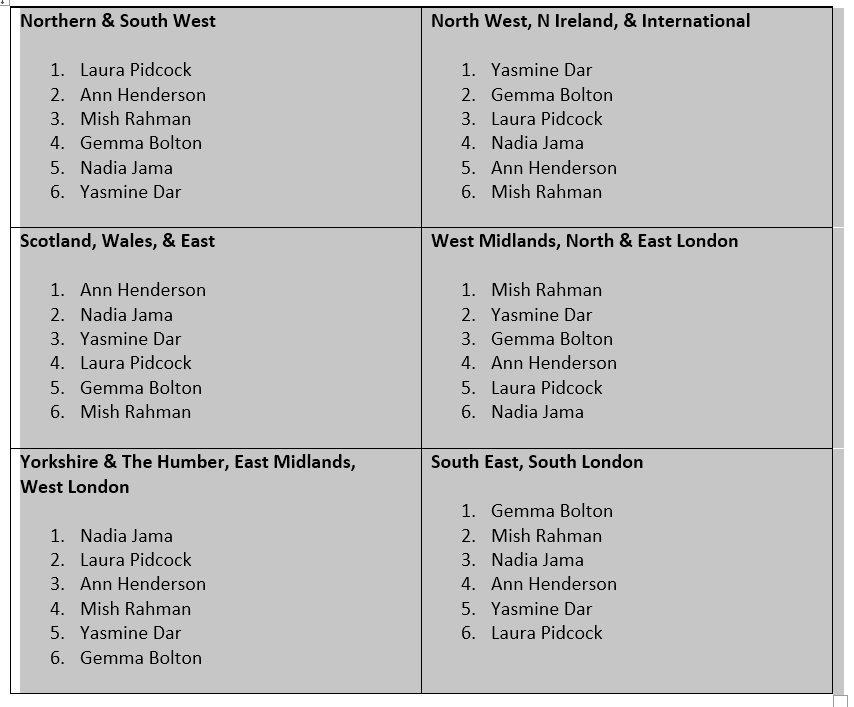 Want to know more about how STV works, check out Single Transferable Vote Explained.
And you can read the statement of each #GV6 candidate here