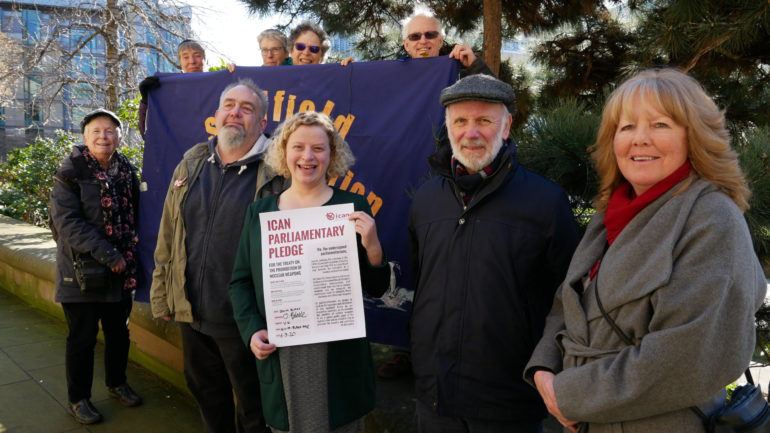 Now that 50 countries have ratified the UN Treaty on the Prohibition of Nuclear Weapons (TPNW), it will come into force on 22 January 2021. Another 84 have signed, but not yet ratified the Treaty. Only those countries which ratify the TPNW are bound by the Treaty.

The UK government is responsible for signing and ratifying treaties. To the dishonour of us all, neither the May nor Johnson governments have signed the TPNW. The Tories say they never will, and Labour is silent on the Treaty.

CND has launched a campaign to put pressure on Westminster to change its mind. The Nuclear Ban Communities initiative is modelled on ICAN, the International Campaign to Abolish Nuclear Weapons which CND is part of. We are asking MPs, local authorities, and faith leaders to pledge their support for the UN nuclear ban treaty.

You'll be hearing more from us in 2021…..