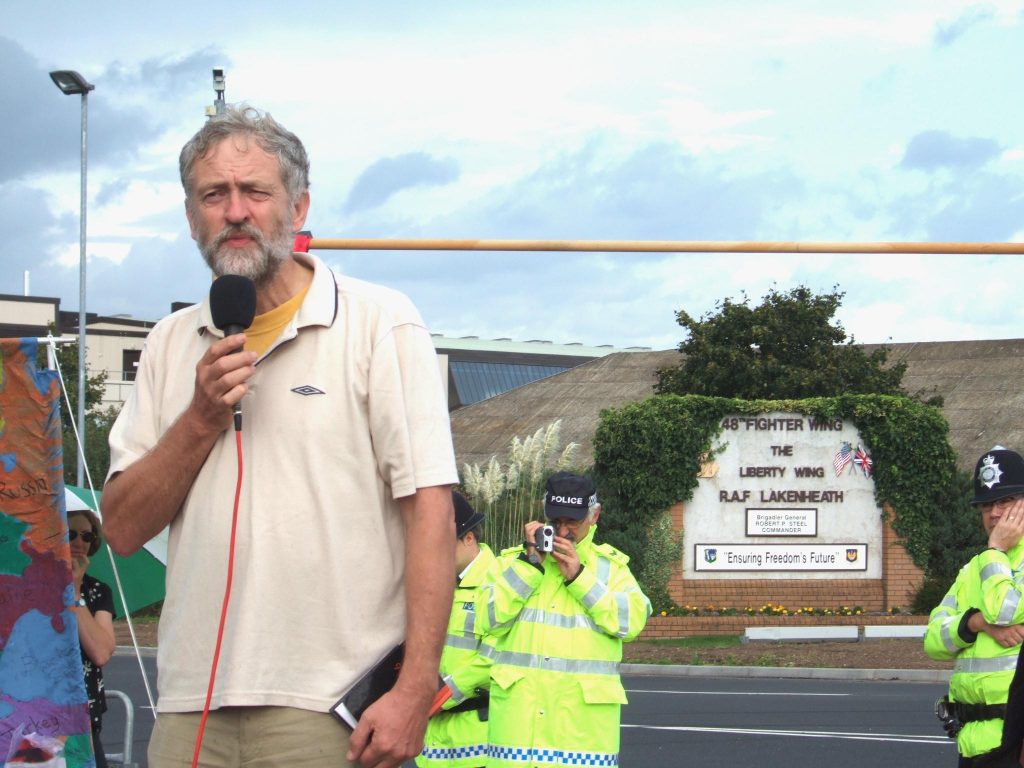 As tensons mount over Ukraine, the British and US goverments continue beating their war drums. Labour CND Chair Carol Turner argues the UK govenment must not be allowed to stay silent. The prospect of a nuclear war in Europe is closer than it's been for decades, and US nuclear weapons returning to Britain put us all on the front line.
SNP MP Kirsten Oswald and Green Party MP Caroline Lucas have both tabled parliamentary questions to the Secretary of State for Defence about US nukes returning to Lakenheath. In written replies MoD junior James Heappey MP, avoided the issue with the reply: 'The Ministry of Defence is unable to comment on US spending decisions and capabilities, which are a matter for the US government'.
The Labour Party leadership are also maintaining a determined silence. Asked about US nukes at Lakenheath at a Britain in the World Policy Committee recently, Shadow Foreign Secretary David Lammy made no reply despite protests from NPF members.
Based on an article Labour OutlookRead, read it in full here, and
What we know so far about US weapons at Lakenheath here