London CND's conference on how the world's shaping up under President Trump is looking good. It's soon! Saturday 13 January, 12 noon to 5pm at the School of Oriental and African Studies campus.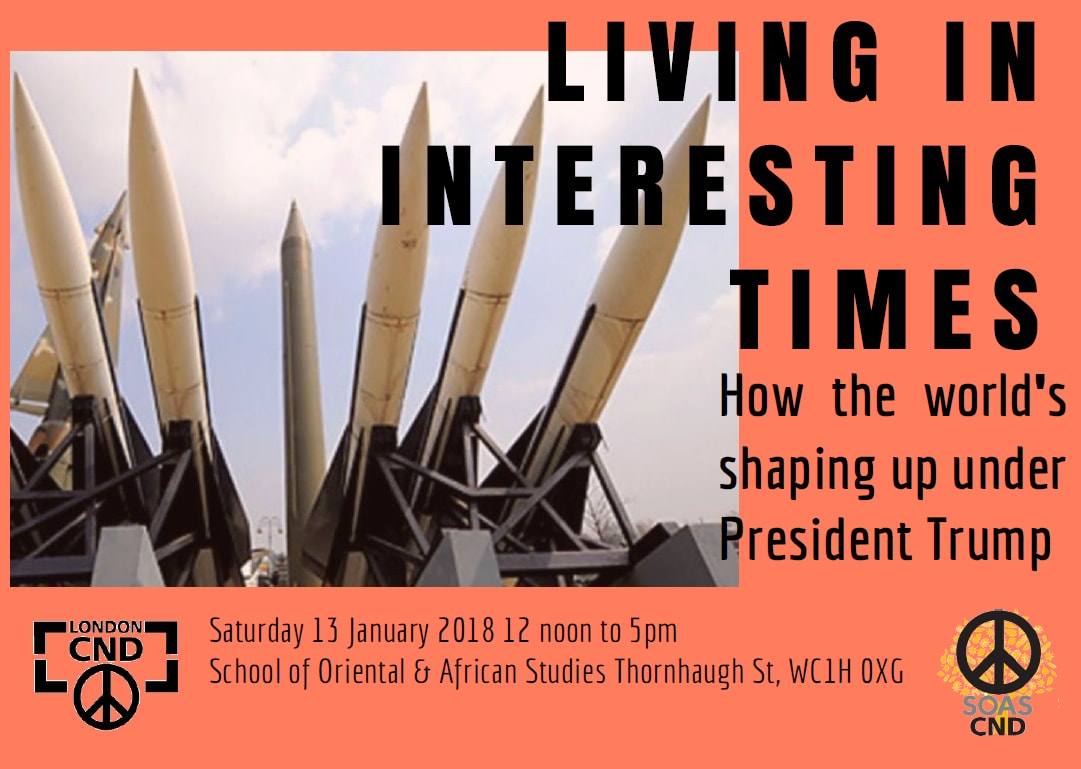 The event begins with a live link-up with one of America's leading anti-war activists, Brian Becker of the Answer Coalition. It's followed by The shape of things to come – a plenary focussing on nuclear challenges and opportunities, with Catherine West MP, Costa Rican Ambassador Enrique Castillo whose country led the global nuclear ban talks at the UN, and former UK UK ambassador to North Korea Jim Hoare.
The second plenary focuses on the Middle East and includes Sami Ramadani, Iraqi Democrats and Stop the War Steering Committee member. And the final session looks at campaigning for change, with Molly Scott Cato MEP and student and Labour activists.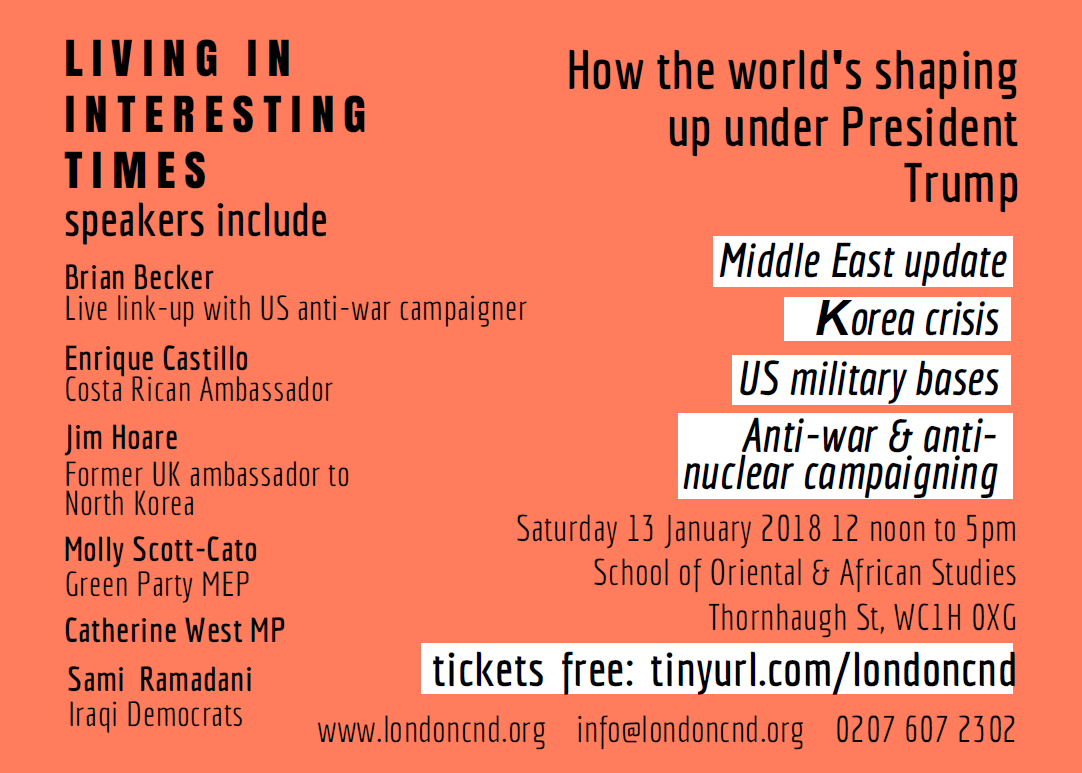 Book your free ticket now via Eventbrite or London CND
 info@londoncnd.org   020 7607 2302
email Georgia at London CND info@londoncnd.org