Congrats Rachel, Jasmine, Jon!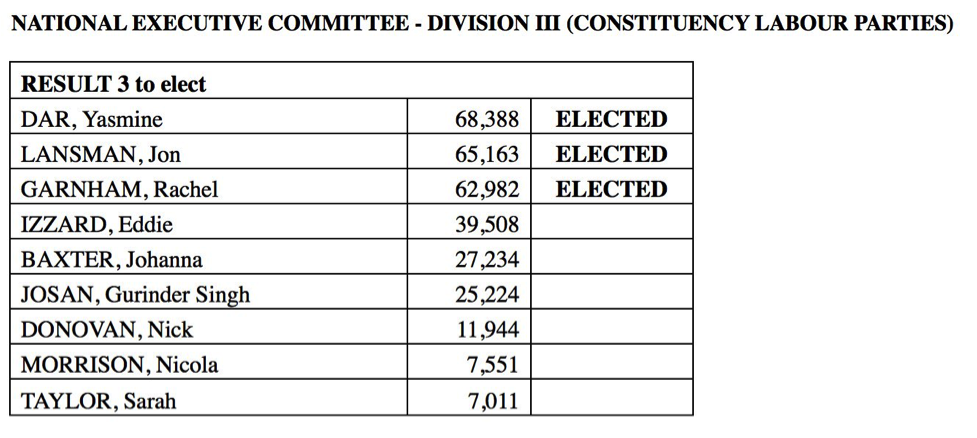 Elections results are in for the three additional Constituency Labour Party places on the National Executive that 2017 annual conference agreed on. The three Centre Left Grassroots Alliance (CLGA) candidates swept the board. Chosen to represent the CLGA coalition from among 48 would-be contenders, when the results were announced on 15 January, they'd swept the board – beating the right wing Labour First / Progress slate by an overwhelming majority.
Rachel Garnham, a former member of Labour CND Executive Committee, is a constituency secretary and former rep on Labour's National Policy Forum. Standing for an NEC place for the first time a first time, her running mates were Jasmine Dar and Jon Lansman. Jon, a founder of Momentum stresses his commitment to a transformative government; and Jasmine, a Manchester City councillor emphasises she's committed to 'actions not just words'.